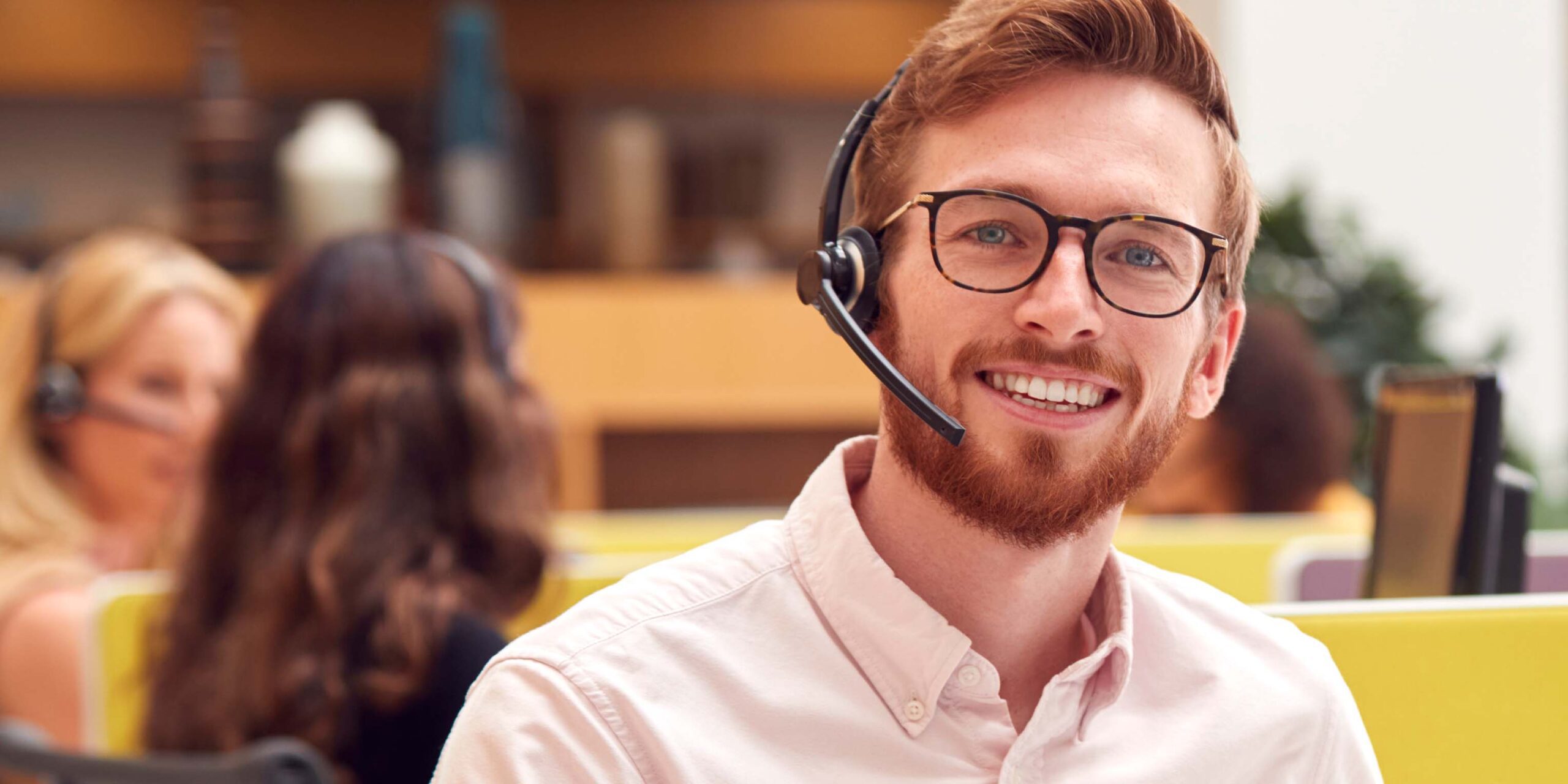 Health insurance for small business (SME)
Compare all health providers.
Get covered today.
01
Answer A Few Simple Questions
It takes less than a minute to put our team to work and start finding you the best health insurance quotes!
02
Quotes From Leading Insurers
We work with all the major insurers together with smaller, specialist insurers to help find you the most suitable policy at the best price.
03
Get Covered & Start Saving!
Get health insurance cover the same day with a 14 day cancellation guarantee.
Our partners
We compare quotes from all the leading insurers







Revitalise Your Employee Benefits with Small Business Health Insurance
Here at Healthplan, we recognise and understand the diverse needs of UK small businesses. From cutting-edge biotech startups to family-run service providers, we're committed to helping your business provide one of the most attractive employee benefits – private health insurance.
Employees come first
Many entrepreneurs and successful business owners are on record over the years reminding us as business owners that "your employees are your company's greatest asset." That's certainly true for us.
Love him or loathe him, Richard Branson knows a thing or two about running successful businesses and it was almost thirty years ago he boldly stated;
"Clients do not come first. Employees come first.
If you take care of your employees,
they will take care of the clients."
Richard Branson
Your employees bring the skills, knowledge and experience your business needs to compete. But ultimately, it's their hard work, effort and mindset to go the extra mile for your clients that translate into your business' success. For that you need a motivated, happy and healthy team.
Following the events of recent years, there is now far more emphasis and importance placed on employee wellbeing. Your company needs a specialised and experienced health insurance partner. And, whilst we can't promise that we'll help bring your business more success, we can promise you that, just like Mr Branson, we put our employees first in order to give you, our client, the best possible service!
What are the main benefits of small business health insurance?
Recruitment and Staff Retention: As one of the most highly-valued employee benefits, Private health insurance can greatly increase your company's ability to recruit and retain a higher-calibre of employee.
Fast-track Medical Care: NHS waiting lists are now at an all-time high with recent performance data showing that over 7.3 million people waiting for care at the end of March 2023. No-one requiring medical treatment wants to find themselves facing the uncertainty of a six month waiting list. A group health insurance policy can help ensure that your employees receive the care they need without unnecessary delay. This not only contributes to employee wellbeing but can also reduce absenteeism.
Increased Productivity: Healthy, happy employees are productive employees. By showing your team that you care about their welfare, you're helping foster an active, engaged, and high-performing workforce.
Choosing ideal cover for your business
Health insurance policies come with varying levels of cover to suit a huge range of business needs and budgets. Choosing between them without the help of an expert can be like walking through treacle and eat away at your all too precious executive time.
As a whole-of-market broker, Healthplan have access to hundreds of small business health insurance policies from the UK's leading insurers.
What's more, as a fully advised brokerage regulated by the Financial Conduct Authority, our expert team will provide you with thoughtful and insightful advice on the most suitable options for your business. This level of service is what sets us apart from comparison sites and insurers where tailored, bespoke advice is unlikely available to clients.
With many policies now offering businesses a very high level of customisation, let's look at some of the core elements;
Inpatient Cover
Inpatient cover is the cornerstone of almost all private health insurance policies. It covers any treatments where a hospital bed is needed either overnight or just for a day-patient procedure. Typically this will include surgeries, some tests, and potentially also computerised tomography (MRI and CT scans). With this core level of cover, your employees can avoid otherwise lengthy NHS waiting lists and gain access to private healthcare facilities, ensuring they receive timely care and are back on their feet as soon as possible.
Outpatient Cover
To provide your employees with a more comprehensive health benefit, consider including outpatient cover to your business' policy. Outpatient cover takes care of medical expenses resulting from diagnostics, treatments and consultations where a hospital bed is not required. This can include consultations with specialists, diagnostic tests, scans, physiotherapy, and post-operative care.
By including outpatient cover, your employees can benefit from quicker access to consultants and rapid diagnostic testing. Illnesses can treated more swiftly, reducing the overall downtime and supporting your employees' health and well-being. Selfishly it will assist in getting your employees back to work more quickly and fit to do their job.
Mental Health Cover
Whilst employers have had a legal obligation since 1974 to help shield their employees from work-related stress, the recent pandemic and surge in those working from highlighted the need for UK businesses to be proactive in their duty-of-care.
Bolting on Mental Health Cover may only increase the overall cost a policy by circa 3% and provides your employees a number of benefits including fast access to face to face and online counselling. Immediately that's a huge tick in the corporate governance box, a big job to take away from your human resources responsibilities.
Dental & Optical
Even your most health-conscious employee needs to visit the dentist and hopefully your least health-conscious team players too! The most cost-effective way of adding Dental & Optical to your insurance policy is on a cash back basis. When your employee goes to the dentist (either NHS or privately) they simply submit their receipt and the provider will refund the money directly to the employee. What's great is this isn't just for dental surgery but will cover check ups, hygienists and x-rays too. It's a hugely valued benefit. Generally the cover is limited to approximately £400 -£500 per year per employee.
Similarly, the optical element of this additional cover will refund between £200 – £300 per year to employees needing new glasses with new prescription lenses.
Private GP Services
Most policies now offer businesses the option to include private GP services to their policy. Typically, the consultations are conducted over the telephone or online where a video call may be required and can be arranged normally within 24 hours. Since obtaining an appointment to see your local GP can involve a lengthy wait and time away from work, these services often see a high level of adoption from staff and help to proactively reduce absenteeism. Often the services can be extended to cover an employee's dependents too which can be particularly attractive for parents of young and school-aged children.
Dependents
Extending your company's policy to cover an employee's immediate family is a highly effective way to increase staff loyalty. It acknowledges that an employee's individual effort at work very often relies on a collaborative effort at home.
This cost of adding dependents to a policy can be funded either by the company itself (expect that nomination for boss-of-the-year award) or employees can opt-in to fund the cost via salary sacrifice (equally commendable). We general find that the premiums we negotiate on behalf of our clients mean that cost including dependents via salary sacrifice is approximately one-third of the cost that an equivalent individual policy would cost and so take-up is generally very high.
Understanding Health Insurance Costs for Small Business in 2023
Although Group Private Medical Insurance is a business expense for tax purposes, perhaps it should be seen equally as an investment in your employees and your business.
As businesses look to protect their staff from lengthy NHS waiting lists in 2023, the increase in demand means that the UK health insurance market is now more competitive than it has been for some years.
As a broker Healthplan can tailor the options of cover listed above to suit your budget. However, there are some factors that are considered by insurers over which there is little or no control.
For example, It's generally more expensive to cover businesses in London than it is outside of the M25. In much the same way as it costs more to stay in a central London Hotel than one outside of the M25, it's the same for Private hospitals.
For companies outside London, tailoring hospital choices to those local to the business or allowing the insurer to guide an employees treatment can reduce premiums quite dramatically.
Additionally, the more employees a company covers the higher the discount an insurer will be prepared to offer.
Below is a summary of a quotation from June 2023 provided by a leading insurer for a company based outside of London. It may help to provide your company with an indication as the reasonable cost of cover now available.
Basic plan

Full in-patient
Yes
Full out-patient
Yes
Physiotherapy
Yes
Dental & optical
Yes
Mental health
Yes
Comprehensive cancer cover
Yes
Hospital list
Guided
No. of employees
20
Average age (median)
30.8 years
Company location:
Outside London
Excess per employee per year
£100
Monthly premiums
£333.99
Use a specialist insurer broker like HealthPlan to tailor a policy to your requirements and most importantly your budget.
Does Group Private Health Insurance Cover Pre-existing Conditions?
Whether health insurance covers pre-existing policies is one of our most frequently asked questions here at Healthplan. As a rule-of-thumb, most policies for small businesses are unlikely to include cover for pre-existing conditions although the full answer is that this very much depends on how any policy is underwritten.
Full Medical Underwriting
This requires any employees or dependents included on the policy to submit an application form to the insurer detailing any medical history over the past 5 years. This will then be assessed by the insurer's underwriting team who may chose to exclude certain conditions. This method, although sometimes considered more invasive, results in very clear-cut certainty as to if a pre-existing condition is covered or not.
Moratorium
Moratorium underwriting has become a far more popular way for policies to be underwritten as the process does not require any application from either employees or dependents. Treatment for pre-existing conditions will not be covered if;
The insured person had symptoms of, medication or treatment for or advice about such an illness or injury within five years prior to entry of the policy.
There has not been a clear two year period since date of entry during which the insured person has been free of medication, treatment or advice about said illness, injury or its known symptoms.
Continued Personal Medical Exclusions (CPME)
This form of underwriting is geared towards individuals who already have private medical insurance. Should a group or individual decide to transition to a new insurer under the CPME approach, the new insurer will not add new exclusions to the policy, but existing exclusions will continue to apply.
CPME is often seen when groups move from one insurer to another. Here, certificates are sent directly to the new insurer, bypassing the need for any new application forms to be completed. However, these CPME transfers are subject to certain criteria which may vary from insurer to insurer, but they can be considered for all types of underwriting mentioned on this page.
Medical History Disregarded (MHD)
With the MHD option, members aren't medically underwritten, meaning all pre-existing medical conditions will be covered, provided the condition or treatment is eligible under the policy's terms and conditions.
MHD underwriting is more common in larger groups where insurers usually ask for at least 15 members on the policy. Due to the increased risk to the insurer, a premium loading is applied to accommodate this.
As always, if you need further clarification, your HealthPlan Consultant is ready and able to provide a more detailed explanation.
Is Health Insurance Tax Deductible in the UK?
For Ltd, PLC and LLP companies incorporated in the UK, the cost of paying the health insurance policy premiums for the company's employees is generally seen as a tax-deductible business expense.
However, it is important to also understand the tax implications for employees.
If the business pays the premiums then HMRC will consider this to be a 'Benefit in Kind' which is subject to income tax. Therefore the value of premium (including and dependents which are also covered on the policy) will effectively be added to the employee's regular income and taxed accordingly via PAYE.
While all our advisors here at Healthplan are well-versed and abreast of guidance on how private health insurance is treated by HMRC, we always advise that you seek your own guidance on any tax issues from your company accountant.
Reviewing your existing policy
For businesses that already have health insurance in place, now is a great time to let Healthplan review you current policy and check that you are getting the best value. As there is more and more focus on employee benefits and wellbeing, insurers have bought many new offerings to market and so you may find that we can upgrade your existing coverage at little or no extra cost.
Why Choose Healthplan for Your Small Business Health Insurance?
Our dedication to private health insurance, coupled with our experienced team's depth of knowledge, sets us apart in the industry. Our tailor-made approach means we shortlist insurers that best match your company's needs and budget, negotiating on your behalf to secure the best deal. We also provide a range of ongoing services to assist our clients, such as claim handling and end-of-year P11D production.