In the United Kingdom, the National Health Service is responsible for providing health care services to residents. However, many people choose not to use the NHS and purchase private insurance plans to access more doctors and hospitals.
With so many different providers in this space, it can be difficult to weed through them all, compare private health insurance and find the one that's right for you. To help with this process, our experts have put together a list of some of the top health insurance companies in the UK today.
List of the best private health insurance companies
There are over 500 health insurance companies in the UK, but it pays to know your options before you make a decision. Many factors go into choosing which company is right for you and your family, including coverage levels, customer reviews, etc. Our experts have done the job for you and put together this list of the best private health insurance providers so that you can compare them side-by-side to make an informed decision about the best company for you.
1. BUPA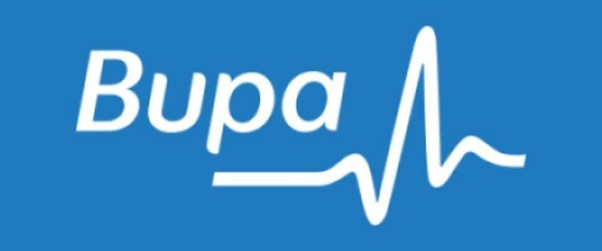 BUPA is one of the largest and best private healthcare insurance companies in the UK. It currently has over 31 million customers across numerous countries. BUPA By You offers custom-configured benefits packages that can be tailored specifically towards your needs.
Advantages
According to our BUPA health insurance review, the insurer is one of the best providers because:
They cover the highest number of mental health issues compared to any other health insurance provider in the UK.
They provide access to breakthrough cancer treatments and drugs.
They offer 24/7 access to GPs with the Digital GP app.
You can contact their specialists directly, even before contacting a GP.
They provide 24/7 health advice via the Anytime Healthline.
They have health reward programmes.
How long does BUPA work?
BUPA works since 1947.
Reviews
BUPA UK Insurance has amassed an impressive 4.4 stars with an 'Excellent' rating by over 12,400 customers on Trustpilot. Most of the reviews mention the good and helpful customer service they provide.
What does BUPA offer?
BUPA provides the following service levels in the UK:
Comprehensive cover.
Treatment and Care cover.
You can avail of the following types of insurance within those two categories:
Individual health insurance
Couples health insurance
Family health insurance
Business health insurance
Awards
BUPA has collected some of the industry's most prestigious awards, which include:
Health Insurance and Protection Awards (2019)
Best Coronavirus Response by a Provider (2020)
Best Webinar & Podcast Programme by a Provider (2020)
Best Diversity & Inclusion Programme (2020)
Best SME PMI Provider (2020)
Best Individual International Healthcare Provider (2020)
2. Aviva

With 33 million customers globally, Aviva is the biggest insurance company in the UK. Aviva's Healthier Solutions is a product that offers private medical treatment through an extensive nationwide network.
Advantages
As per our Aviva Health Insurance review, you can avail of the following benefits by choosing this medical insurer:
Comprehensive care for all of your cancer treatment needs.
Guidance via Expert Select.
An online health and wellbeing tool – MyHealthCounts.
Accessibility to GP consultations and more via Aviva Digital App.
Savings on gym services.
24-hour access to professional stress counsellors.
Mental health support.
How long does Aviva work?
Aviva has worked for 20+ years.
Reviews
Over 18,000 customers have rated Aviva as 'Excellent' along with 4.7 stars on Trustpilot. According to 76% of the total reviewers, the services offered by the insurer were quick and easy to access.
What does Aviva offer?
Aviva provides two types of covers, which are:
Diagnostics Insurance
Private Health Insurance
Awards
From the 2020 British Insurance Awards, Aviva was honoured with:
General Insurer of the Year
Commercial Lines Insurer of the Year
Personal Lines Insurer of the Year
Investing in the Profession/ Training Award
3. AXA PPP

In the 20th century, AXA PPP was formed to provide health insurance to well-off workers in central London. With over 80 years of experience and millions served worldwide, this provider is considered one of the best private health insurance companies specialising in providing quality UK medical care.
Advantages
According to our in-depth AXA PPP health insurance review, the company offers the following benefits:
With a comprehensive range of heart and cancer cover, AXA provides access to the latest approved drugs.
As an outpatient, you have access to the Fast Track Appointments service.
Access to the latest eligible drugs.
Unlimited consultations via AXA Doctor at Hand.
24/7 health advice via Health at Hand.
How long does AXA PPP work?
AXA PPP Healthcare was founded in 1938.
Reviews
Over 2,600 customers on Trustpilot have given AXA PPP Healthcare a 'Great' rating with 3.8 stars.
What does AXA PPP offer?
AXA offers the following health insurance covers:
Personal Health – private health insurance plan.
Business Health Cover.
Awards
AXA Health has received the following awards:
Defaqto 5-star rating.
Feefo Trusted Service Award.
Best Pandemic Response Award.
4. WPA

WPA is a UK-based health care provider that specialises in providing private insurance for everyone, from individuals and families to small businesses. For more information, read our comprehensive WPA health insurance review.
Advantages
With WPA health insurance, you can avail of the following benefits:
Customisable private healthcare plan.
You can choose the timing, location, and doctor for your treatment.
Instant claim response via the WPA Health app.
They have achieved four highly recognised international standards.
How long does WPA work?
WPA was founded in 1907.
Reviews
WPA health insurance has received 4.8 stars with an 'Excellent' rating on Trustpilot from over 1000 customers.
What does WPA offer?
WPA offers a variety of policies. For you and your family, options available include:
Flexible Health: There are three options under this level:

Essentials
Premiere
Elite

Multi-Family Healthcare
For small and medium businesses, the following options are available:
Enterprise Flexible Benefits – 2 or more employees
Enterprise Health – 10 or more employees
Precision Corporate Healthcare – 30 or more employees
NHS Top-Up – 3 or more employees
The insurer offers healthcare for large companies too.
Awards
WPA is the recipient of several prestigious awards, including:
Health & Protection Awards – Best Customer Service Delivery 2021
Investment Life & Pensions Moneyfacts Award Best Health Cash Plan Provider 2019-2021
Moneyfacts Consumer Award Health Insurance Provider of the Year 2020-2021
Southern Enterprise Awards 2020 Best Specialist Health Insurance Company 2020 – UK
5. Saga

Saga's plans are designed for those aged over 50. It has been providing quality health insurance, which can command a premium price from customers who appreciate the higher standard of service.
Advantages
After a GP referral, you can access a specialist for diagnosis.
Provides access to private treatment.
You can choose a private hospital for your treatment.
You can recover from your illness in peace and privacy.
Unlimited GP appointments.
How long does Saga work?
Saga has been working since 1951.
Reviews
Saga has 4.4 stars with an 'Excellent' on Trustpilot by over 27,000 customers, with a majority of them stating the service to be simple and easy to use. Read our Saga health insurance review for more information.
What does Saga offer?
You can avail of any of the following health insurance plans from the subject insurer:
Saga HealthPlan Super
Saga HealthPlan Secure
Saga HealthPlan Saver Plus
Saga HealthPlan Support
Awards
Saga's HealthPlan Super/Super 4/6 has a 5-star rating on Defaqto.
6. Vitality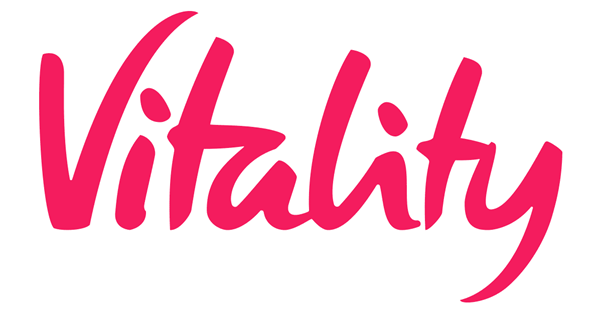 Along with diagnostics and treatments, Vitality provides healthy incentives and discounts with partnered brands such as half-price gym memberships and cashback on bicycle sportswear to help their customers stay fit. For more information, read this in-depth Vitality health insurance review.
Advantages
Vitality health insurance offers the following advantages:
It is the UK's only health insurer to provide a full cover promise.
You can get appointments within 48 hours, along with a 24/7 helpline.
Discounts on popular fitness and health brands, with future weekly rewards.
You will have access to specialist treatment and eligible drugs.
How long does Vitality work?
Vitality has been in the market for almost 30 years.
Reviews
Vitality has garnered 4.3 stars and an 'Excellent' rating on Trustpilot from over 23,900 customers.
What does Vitality offer?
The core cover offered by Vitality is Personal Healthcare, on which coverage options and excess can be added.
Awards
Vitality has won many awards over the years, with the most recent being:
UK Customer Experience Awards – Customer Experience (CX) team of the year – 2021
MoneyFacts Awards MoneyFacts Awards logo – Best Private Medical Insurance Provider – 2013-2021
MoneyFacts Awards Best Critical Illness Cover Provider – 2020-2021
​​Cover Excellence Awards – Outstanding Individual Health Insurance – 2021
Insurance Times Tech and Innovation Awards – Outstanding Collaboration of the Year – VitalityHealth and Peppy Menopause Support – 2021
7. Freedom Health Insurance
Freedom Health Insurance has provided private medical insurance for the UK and overseas customers via its many policy options. This comprehensive Freedom health insurance review studies the insurer in detail.
Advantages
Same pricing across all localities.
No payments are required for children after the first one.
The same customer service representative can be contacted for any query or guidance.
6% discount on annual payments.
How long does Freedom work?
The insurance company was founded in 2003.
Reviews
The insurance provider has received an 'Average' rating and 3.2 stars on Trustpilot from 237 customers.
What does Freedom offer?
The subject medical insurance provider offers the following plans:
Freedom Elite Comprehensive Health Insurance
Freedom Essentials Cost-Conscious Health Insurance
Freedom Worldwide International Health Insurance
Awards
Freedom health insurance has received the following awards
The UK Health & Protection Awards 2021 – Winner – Best Individual Healthcare Provider
Health Insurance Awards 2015 – 2019 – Winner or Finalist
8. The Exeter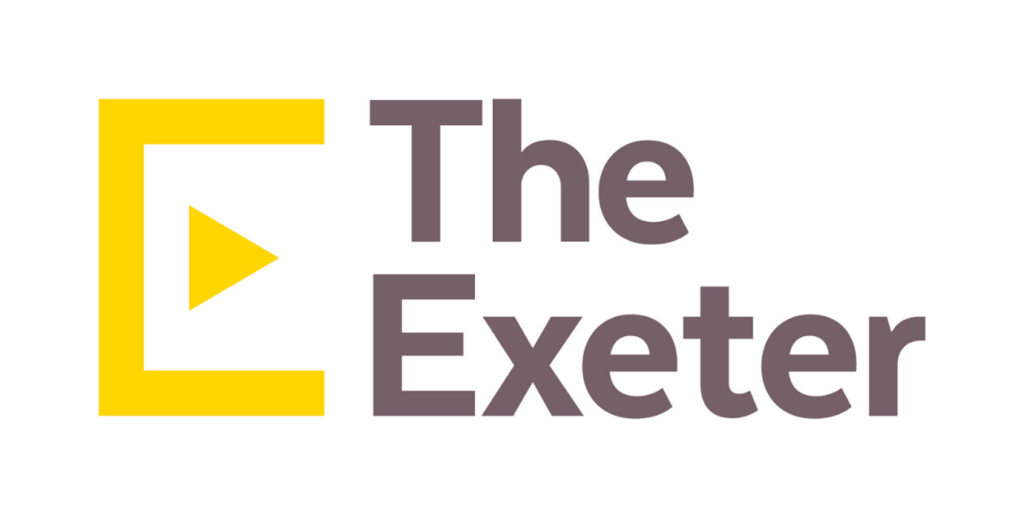 Founded as Exeter Family Friendly, the subject insurer is now known as The Exeter and offers insurance policies for individuals of all ages. The award-winning insurer provides everything from health insurance to life and income protection policies, making them an attractive choice. Have a look at The Exeter health insurance review for in-depth details.
Advantages
By accessing The Exeter's health insurance policy, you will get the following benefits:
Online GP appointments.
Access to the HealthWise app.
Medical advice
Support for mental wellbeing
Physiotherapy
Consultations from professional and registered dieticians.
Consultations on lifestyle and nutrition.
How long does The Exeter work?
The Exeter Family Friendly was founded in 1927.
Reviews
The Exeter has received an 'Excellent' TrustScore on Trustpilot, along with 4.5 stars from over 590 customers. The reviewers stated that the customer service was helpful, and they were happy with the coverage package.
What does The Exeter offer?
The Exeter provides Exeter Health+ as its private health insurance coverage with many benefits, including the ExeterWise app, remote GP consultations, and more.
Awards
The Exeter has won several awards and accolades. The most recent ones include:
Winner – Best Income Protection Insurance, Personal Finance Awards
Highly Commended – Most Effective Brand Strategy, Awards for Marketing Effectiveness
9. Health-on-line

Health-on-Line is a rapidly growing insurance company that aims to provide straightforward policies and simplify what they think can be an overwhelming industry. They offer core cover, which has options for you depending on your budget and needs. Health-on-Line has joined with AXA PPP healthcare.
Advantages
The subject insurer provides services for individuals and small businesses where the underwriting is done by AXA PPP healthcare. Health-on-Line offers the following benefits:
With Health-on-Line's insurance, you get a personal account management service.
You get access to a 24/7 medical helpline.
You can manage your policy online.
You get a 40% discount at Nuffield Health centres.
You can avail of a 25% discount on Health Assessments.
How long does Health-on-line work?
Health-on-Line has been working since 1988.
Reviews
Health-on-Line has a 'Great' TrustScore of 4.1 Stars on Trustpilot, as rated by over 580 of its customers, most of whom felt the services offered were easy to access and efficient to use.
What does Health-on-line offer?
Health-on-Line has several plans under its Personal and Business levels for you to choose from. The Personal level health insurance has the following plans:
Health For You
Personal Health
inSpire
The Business level health insurance has these plans:
Business Protect
Business Health
Awards
For its customer service and policies, Health-on-Line has been the recipient of several awards over the years, such as:
Free Platinum Service Trusted Award 2021
YourMoney.com Awards 2017
YourMoney.com Direct Awards 2016
What is the best way to buy private health insurance?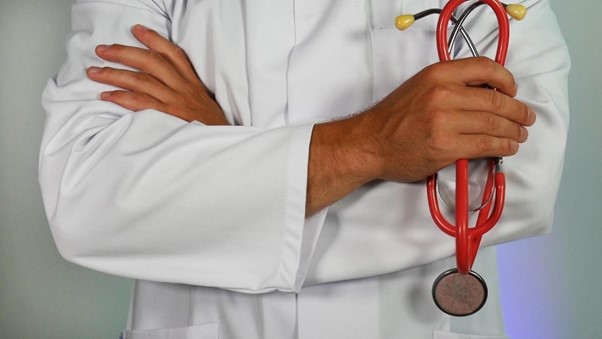 Private health insurance allows you to choose your doctor and hospital, giving you a greater sense of control over your health care. When you're comparing the best health insurance plans, make sure that the coverage offered includes plans for your level, hospital fees, acute conditions are included, customer ratings, hospital list, cancer cover, consultant fees, and diagnostic tests.
On your end, go over the following points before choosing the best health insurance for you:
Check Your Finances
If you're a salaried person, the cost of private health insurance may not be a financial issue. However, if your financial condition is weak and you can't afford to pay an extra premium every month, it would be wiser to choose affordable private healthcare. That said, consider how much you make and how much you save or spend on your financial goals.
Set Priorities
Your health is your most important asset, so you need to prioritise the coverage you want in your private health insurance package. Make sure your insurer provides adequate coverage in preventive care, out-patient cover, and inpatient treatment.
Research Your Options
​​There are plenty of private health insurance plans out there, so you need to be wise with your choice. Do your research for the best services offered by insurers.
Discuss With a Broker
Before making a final purchase, speaking with a private health insurance expert or broker would be wise. They can provide you with information and recommendations on the most suitable private healthcare providers and what kind of health insurance plan is best for your needs.
Summary
When it comes to private health insurance, there is no one-size-fits-all solution. The best way to decide which company's health insurance policy may be the right fit for you and your budget is by considering their hospital fees, type of plans available, customer reviews, and your budget.